Tomorrow I'm off to my 3rd conference in the last 3 weeks, this one in Pittsburgh. I always am so excited to be off to a big Passive House event, but recent travel has made me exhausted and I'm glad this is the last of my traveling at least for a little while! If anyone's still on the fence, this conference is sure to be as great a Passive House event as in past years. Here's the scoop:
8th Annual North American Passive House Conference
Pittsburgh, PA - Omni William Penn Hotel
October 17-18, 2013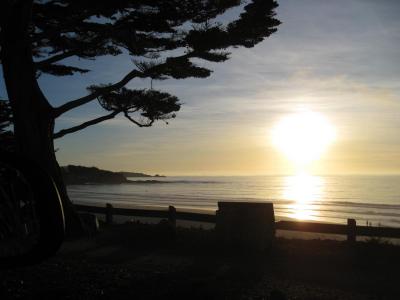 For other conference-goers, please join me bright & early Friday morning at 8:00a.m. to learn all about the project that won Fine Homebuilding's Best New Home award for 2013: the
a lovely 1600-sq.ft home just blocks from the Pacific Ocean and a great example of how a Passive House can really be "design without compromises".
We feel a responsibility as stewards of this Earth and we wanted to build a home that was respectful of the environment and its precious resources. We also learned that good design and modern aesthetics were compatible with the kind of energy efficiency we were seeking and we couldn't be more pleased." - homeowners Mica & Laureen Hill
When the project team initially proposed their Passive House idea to the local planning commission, they encountered significant resistance. The tight-knit community envisioned this sustainable house to be nothing more than a box with south-facing windows – a threat to the beauty of the neighborhood. Instead, this Passive House became a building that not only exceeded the aesthetic expectations of its neighbors, but also won design awards for its energy performance and green attributes.
A twist on a traditional farmhouse design, the building incorporates both rustic elements and natural lighting that show off the home's open floor plan. The builder wanted to make the best use of resources and incorporated Advanced Framing principles such as 24" stud spacing and appropriately sized, insulated headers. And, he planned ahead by pre-insulating components such as doubled I-joists to ensure all assemblies would be fully insulated without interruption. Additional measures including reclaimed 110-year old oak flooring, low- and no-VOC finishes, ENERGY STAR appliances and WaterSense fixtures, LED lighting, drought-tolerant landscaping, and rainwater catchment contribute to the home's LEED Platinum achievement.
To achieve the strict Passive House heat demand requirement, extremely air-tight and well-insulated building assemblies were required. Walls are filled with open-cell spray foam and covered with 2" of continuous exterior polyiso insulation, and phase-change materials (PCM) are installed in wall and dropped ceiling assemblies to soak up the sun's heat from large south-facing windows and release it for passive heating once temperatures cool down. Triple-pane, high solar gain windows maximize passive heat gain in this mild climate while minimizing losses at night.
In this presentation I'll provide background on the project, summarize key assemblies and equipment, and discuss challenges and innovative approaches used to achieve Passive House requirements. See PDF of the delivered presentation below.
---
See you in Pittsburgh!